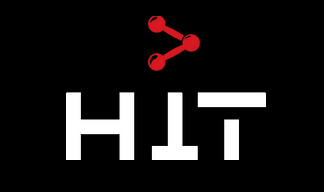 Cairo, EGY: Ma Strength Seminar Level 1 & 2
215
215 people viewed this event.
The best way to learn is to do. And at HIT Egypt, Olympic weightlifters, CrossFitters, trainers, and coaches of all levels will have the opportunity to learn and practice Chinese weightlifting techniques!
The Ma Strength Level 1 Seminar will teach you the Chinese technique for snatch, clean, and jerk in individual and group settings, giving you the hands-on experience and attention required to progress.
.
The Ma Strength Level 2 Seminar will improve your understanding of human movement so you can analyze weightlifting compensations and make better decisions about assistance movements. Bring your questions and prepare to increase your rate of success!
.
Seminar Dates:
Early Bird Price (deadline Dec 31)
Level 1: EGP 5775.0
Level 2: EGP 5775.0
Combo: EGP 10725.0
Regular Price:
Level 1: EGP 6675.0
Level 2: EGP 5775.0
Register for Level 1
Register for Level 2
Questions? Contact:
Abdelrahman Alaa (Cavio)
@hitegypt
cavio@hitegypt.com
Tel: +20 0114-5189944
{ "@context": "https://schema.org", "@type": "Event", "name": "Cairo Level 1 & 2 Chinese Weightlifting Seminar", "image": "https://chineseweightlifting.com/wp-content/uploads/2021/12/Screen-Shot-2021-12-12-at-2.34.10-PM.png", "startDate": "2022-01-14T09:00", "endDate": "2022-01-22T17:00", "eventStatus": "https://schema.org/EventScheduled", "eventAttendanceMode": "https://schema.org/OfflineEventAttendanceMode", "location": { "@type": "Place", "name": "HIT Egypt", "address": { "@type": "PostalAddress", "streetAddress": "Concord Plaza, S Teseen", "addressLocality": "Cairo", "postalCode": "", "addressCountry": "EG" } } }